Betaphase Café
Coworking Cologne: Oasis of productivity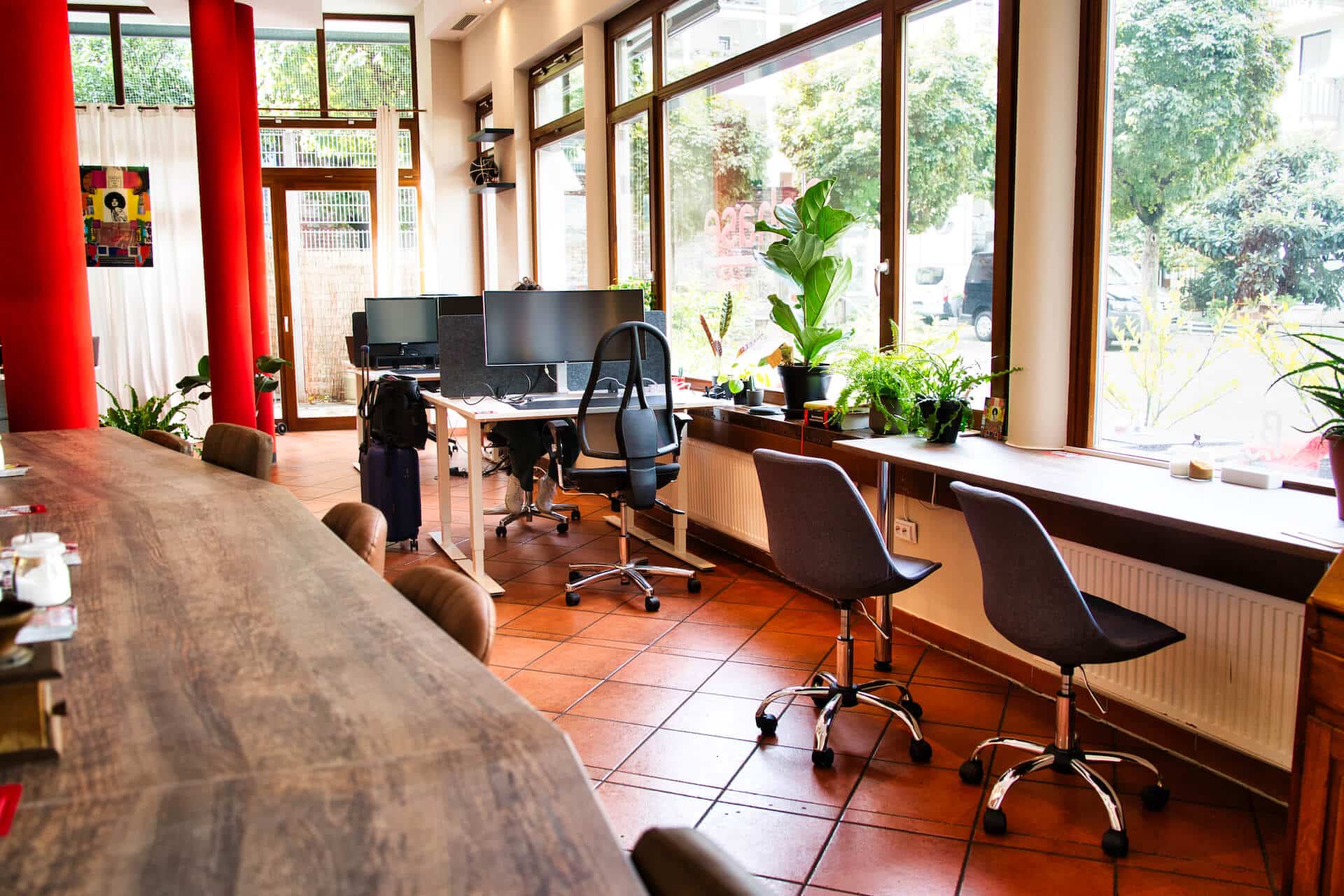 Unique coworking in Cologne: The café tables are free for you to use. If you need more, book one of our desks with a Day, Week or Month Pass. Want to stay longer? We also offer long-term workstations – as Fix or Flex Desk. With the Fix Desk, you can even set up your desk as you like (plant plants, mount monitors, and whatever you need to stay focused).
And now?
You can simply drop by and choose a seat on the spot – whether at a café table (for free) or a desk (with a pass).
You can also make a reservation: call or write an email (see right/below).
Location
In the middle of Eigelstein, between supermarket and food mile. Only a 10-minute walk to Cologne's main railway station.
Coffee flat rate!?
Yes, coffee flat rate! All coffee creations that we offer (Cappuccino, Latte Macchiato, all iced versions, etc.) are included in the respective pass for you. No strings attached, except for a damn good cup of coffee.
Zero Pass
For everyone
€0
forever
No charge for café tables (inside or outside), counters or the reading corner. Only your consumption is charged. That's it.
Day Pass
For the spontaneous
€25
per day
Just passing through or spontaneously not in the mood for a home office? With the Day Pass, you remain as flexible as possible and enjoy all the benefits of coworking.
Coffee flat rate

Height adjustable desk

Office chair

Monitor *
Week Pass
For the multi rollers
€95
per week
Work with high concentration, enjoy the best coffee and have a fancy workplace safe for a whole week.
Coffee flat rate

Height adjustable desk

Office chair

Monitor *
Month Pass
For the workhorses
€300
per month
More is not possible. A workplace just for you, for an entire month. The best combination of productivity and (coffee) enjoyment.
Coffee flat rate

Height adjustable desk

Office chair

Monitor *
* On request and subject to availability
Coworking Cologne – look and feel